In 2007, a retrospective of artist Diana Cooper's work was featured at the Museum of Contemporary Art Cleveland, curated by Margo Crutchfield. University of Akron students served as interns in the installation process. Diana Cooper's work presents structures that mimic political and social environments as well as digital and organic networks. A panel discussion between Diana Cooper and Case Western Reserve Decision Scientist Fred Collopy explored cognition, the creative process, and the psychological space of architecture.
Case Western Reserve University, Museum of Contemporary Art Cleveland, and The University of Akron's Mary Schiller Myers School of Art.
For more on her work, visit http://www.dianacooper.net.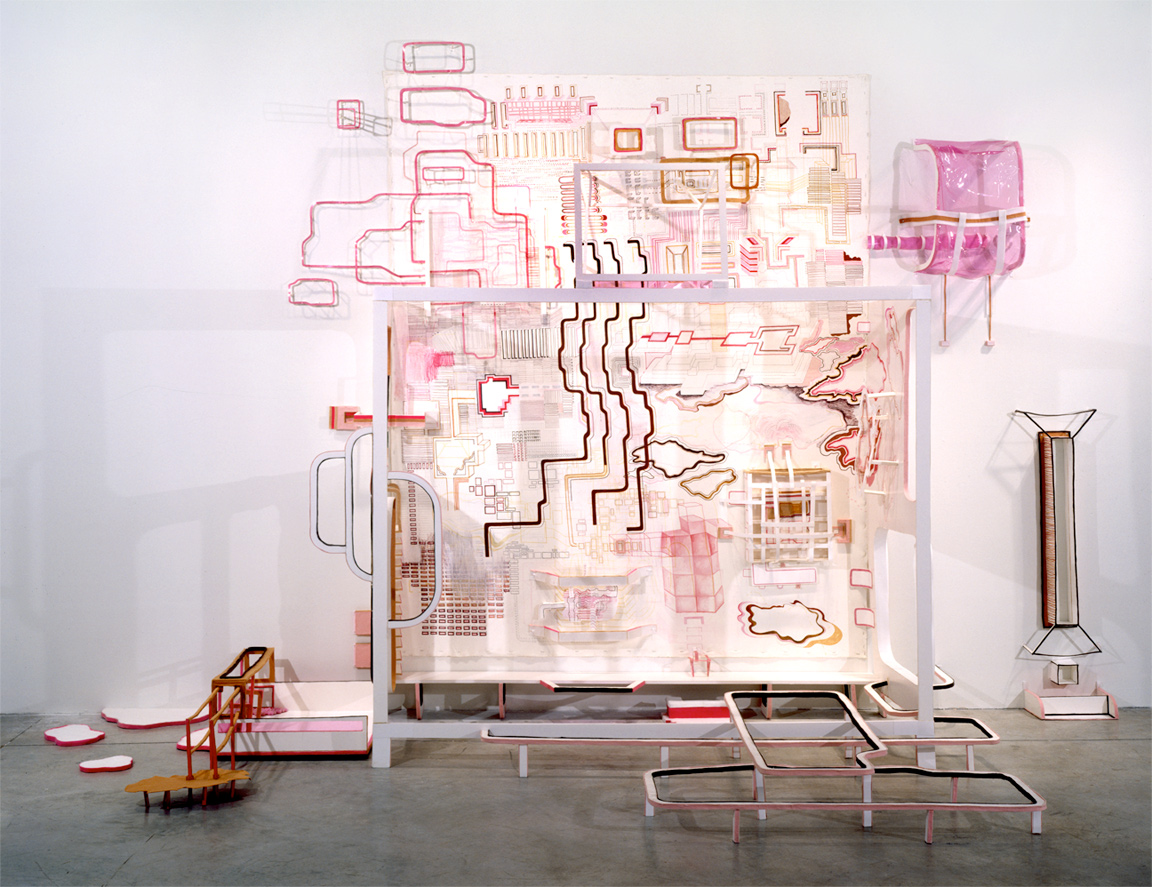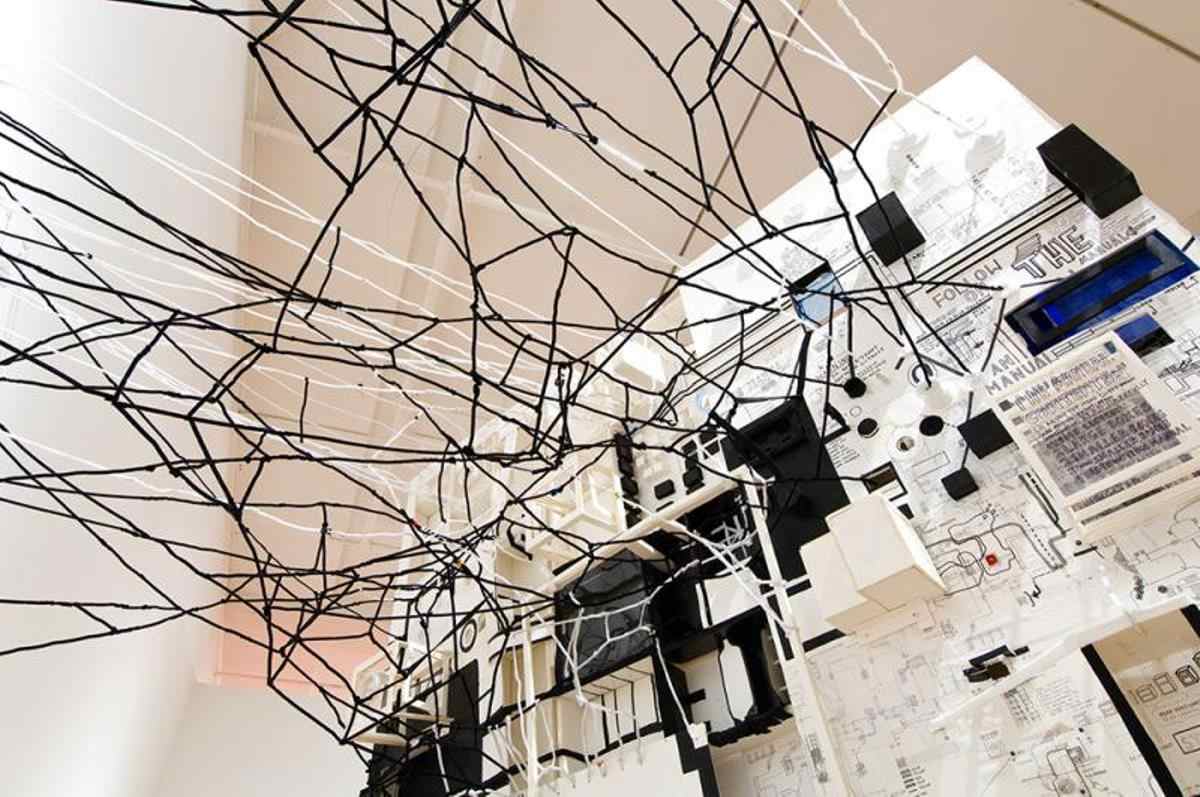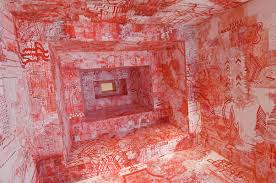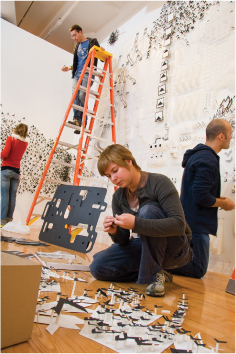 Student interns assist with installation of Diana Cooper retrospective at MOCA Cleveland